Science Week 2019!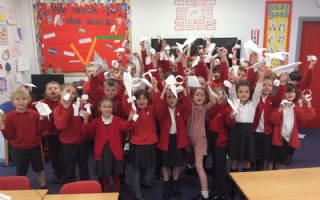 Last week the children and staff at St John's celebrated British Science Week. British Science Week is a ten-day celebration of science, technology, engineering and maths. This year the theme was 'journeys'. We encouraged the children to think about everyday discoveries and how they affect their lives by exploring science in the world all around us.
Over the course of the week, the children took part in numerous hands-on activities. From making newts fly, keeping a nature log to designing and testing different aircraft there was much fun had!
It was so wonderful to see all of the children sharing their love of Science!
Check out the gallery on the school website for more pictures!