Congratulations Y4 Footballers!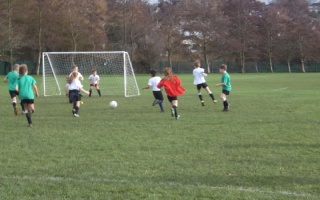 A wonderful day for the Snow Leopards at Allenbourn Middle School!
Year 4 should be very proud of themselves! They went to Allenbourn Middle School on Tuesday to participate in a WASP Sports event alongside Year 4 children from other first schools in the Wimborne area. They really enjoyed playing a variety of different mini games to develop their dribbling, defending, intercepting and teamwork skills before a tournament in the afternoon. One of our teams even went on to win the tournament overall and will go through to the next stage of the competition in the spring. Well done everyone!