Congratulations Martin!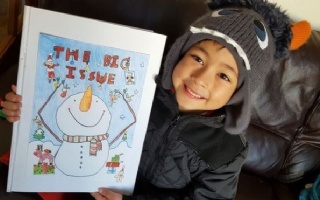 Martin, in Year 2, has won this year's Big Issue magazine front cover Christmas competition.
Not only did Martin win the Mayor's annual Christmas card competition, but he has gone on to win a second competition! More than 1,000 entries were made for the annual contest run by the Big Issue magazine, which is sold to help homeless people. Martin's winning design was chosen by staff at the magazine. Big Issue editor Paul McNamee said it was an "amazing creation". Congratulations Martin!