St John's School Song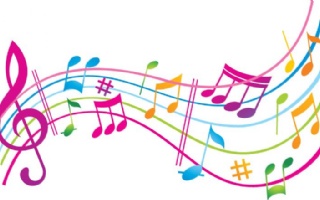 Liz Radford worked with the children to create our very own School Song in a Day.
http://www.bournemouthecho.co.uk/news/16046383.School__39_s_own_theme_tune__pupils_display_talents_at_song_writing_event/
Children are displaying their musical talent by joining forces with the Dorset Music Service to write a song in a day.
Four schools from the Wimborne Academy Trust are involved in the initiative.
St John's CofE First School, Colehill First School and Witchampton CofE First School have already taken part and Hayewood First School is set to hit the high notes in April.
CEO of Wimborne Academy Trust, Liz West, said: "This is a wonderful opportunity for our schools. We firmly believe music and art enriches our children's learning and this initiative has demonstrated that perfectly. Our youngsters have had an amazing time and our schools are getting their very own special theme tune as a result."
The School Song in a Day initiative has been funded with government Singing Strategy money and delivered by the Dorset Music Service.
Leading the all-day workshops is TV songwriter and music education specialist Liz Radford, who has composed music for Peppa Pig, Masterchef and Big Brother.
During the sessions the children had to consider what made their school special and turn those thoughts into lyrics.
And with Liz's help they created a tune to accompany the lyrics.
"It's been wonderful working with children in first schools in the Wimborne area and help them create their very own 'School song in a day'" said Liz.
"Using all their literacy, editing, creative and musical skills, these talented pupils have created a song from scratch to a final recording within just an eight-hour window. All the children have enjoyed putting into words what makes their school special and have sung their own lyrics with great enthusiasm."
Listen to St John's School Song by clicking the link below.