The Lost Words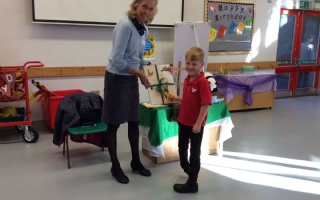 We have been given a lovely new book to enjoy.
The Lost Words was created by Robert MacFarlane and Jackie Morris in October 2017 to celebrate once-common "nature" words – from acorn and wren, to starling and dandelion – that were dropped from the Oxford Junior Dictionary some ten years before.
The book takes twenty of the words that have been falling out of use amongst children - such as adder, kingfisher and bramble - and brings them back to life, through the magical paintings of Jackie Morris and the 'spell poems' of Robert Macfarlane.