Church School Distinctiveness
Vision statement and image
'Let us love one another, for love comes from God.' 1 John 4:7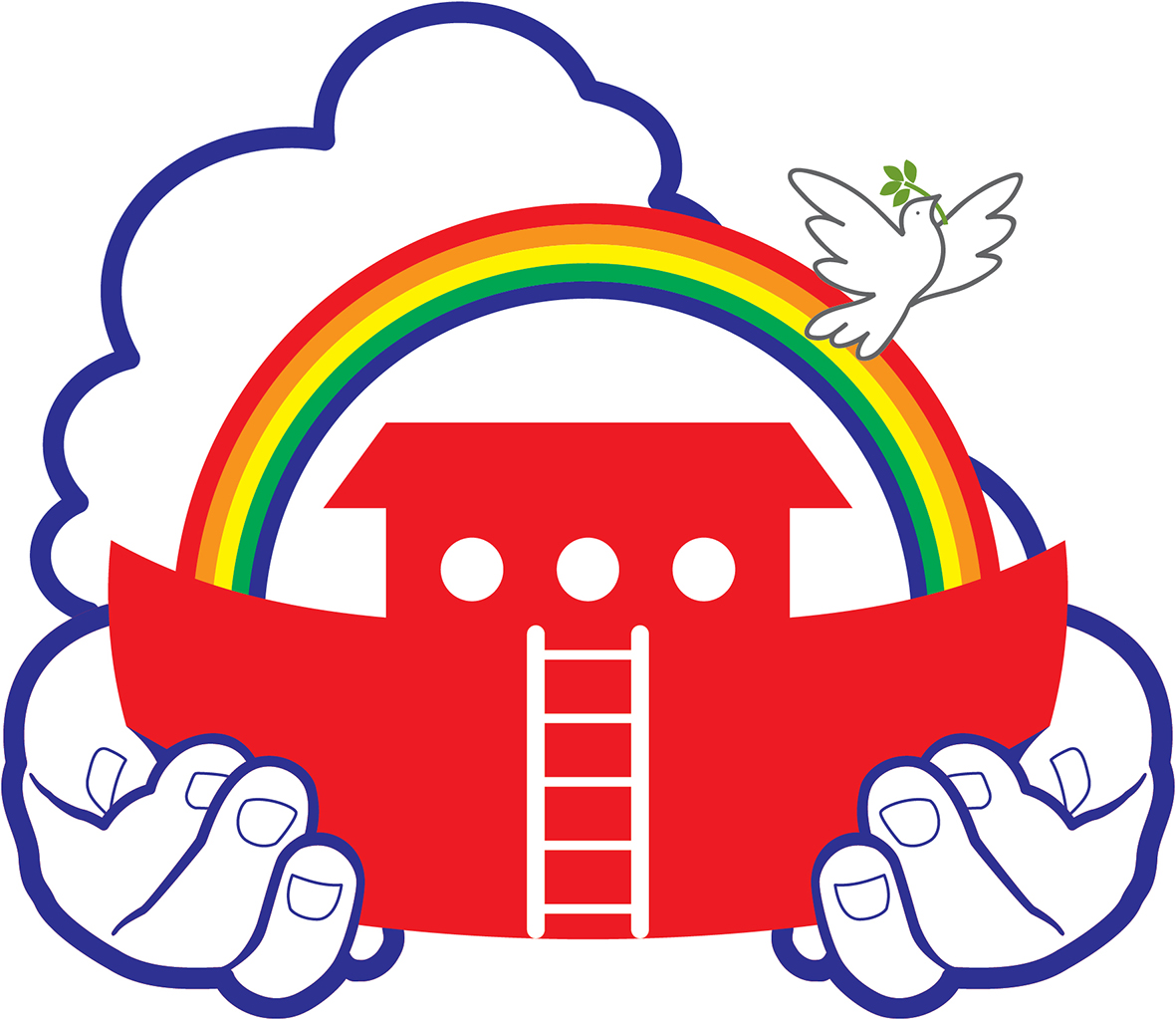 The school vision statement and image was chosen, created and designed by pupils, parents, staff and members of the academy committee. The image, based on the Bible story of Noah's Ark, provides us with a way of feeling part of our community. Children have said ' The ark reminds us that we are all together'. 'Red is the colour of Love'. 'We are all safe in God's hands'.
Daily Collective Worship
Our approach to collective worship is based upon:
Values for Life,Compassion, Courage, Trust, Forgiveness, Friendship, Thankfulness, Wisdom, Peace, Generosity, Creativity, Service, Truthfulness, Respect, Perseverance, Hope, Humility, Justice, Responsibility
Each half term we focus on one of the above values.

We hope you will get a good feel for the character of our school. We believe everyone, from leaders and Governors to teachers, support staff and of course our children have an important role to play in making our school a place where Christian love and commitment is expressed in everyday life.
Our daily acts of collective worship are planned to give everyone a rich range of experiences to develop spirituality through reflection as well an understanding of Christianity and aspects of other faiths and cultures. Prayer is at the heart of our relationship with God. The children write and say their own prayers and these are shared on our prayer tree in the welcome area of school.
Every Thursday our collective worship takes place next door in St John's Church. This is lead by members of the community and is a lively , fun time which everyone enjoys!
At important times in the church calendar parents and friends are invited to join us for services in the church or in school. We also welcome speakers from other churches and organisations to join us.
Worship Team
Each term two children from each class are elected to represent the school and develop the Christian character of the school. The worship team plan and lead some of the collective worship and meet each fortnight to discuss ideas.
Giraffes
Dolphins
Pandas
Snow Leopards

Savanna

Hannah

Isabella

Fynn

Ellen-Mae

Arthur

Elizabeth

Ronnie
Values Tokens
We collect values tokens when we show our Christian values around school.
During the Summer Term we collected:
Forgiveness - 100 tokens
Love - 187 tokens
Friendship - 193 tokens
Well Done St John's!
SIAMS
St John's CE First School was judged 'Excellent' in June 2019 by SIAMS.
Please read the full SIAMS report for St John's CE First School. Our Church school distinctiveness is a strength of the school and our close links to St John's Church provides many opportunities to develop our spirituality and embed our understanding of the Christian vision and values.